Why We Use Laser Dentistry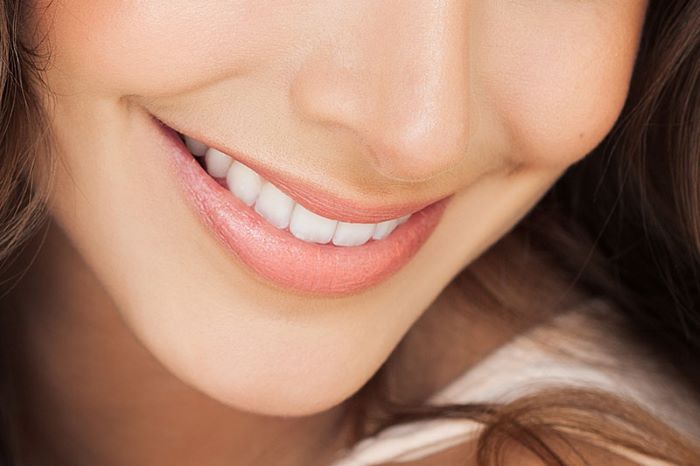 While you may be asking yourself why a laser would be needed in dentistry, the many uses might surprise you. Since the early nineties, laser dentistry has been around, so it is not new to dental care. Many dentists prefer laser dentistry for various procedures due to the potential for enhanced patient comfort when compared to drills and scalpels.
Laser dentistry is approved by the Food and Drug Administration (FDA) for many procedures. So, patients can rest assured that it is a safe alternative to traditional treatment options. It should be noted that the American Dental Association (ADA) has yet to approve any laser treatment. However, they state they are optimistic about the role lasers will play in the future of dentistry.
Some of the Common Dental Procedures Where Lasers Can Be Used:
Laser-assisted periodontal therapy (LAPT). This form of therapy uses lasers to remove the buildup of bacterial plaque from the gums.
Tooth decay. For superficial and shallow cavities, lasers can be used to painlessly remove the decay.
Teeth whitening. The laser works by heating the bleaching agent for accelerated results.
Removing benign lesions. Soft tissue lasers can painlessly and precisely remove lesions with minimal scarring. They can also be used for tissue biopsy.
Types of Lasers Used in Dentistry
A dentist may use two forms of lasers based on the procedure, hard and soft tissue lasers. The lasers each use a different wavelength designed for the composition of the specific tissue. Soft lasers are typically used for procedures involving the gums, while hard lasers are better suited for use on teeth.
Hard Tissue Laser
A hard tissue laser is usually used for dentistry involving teeth. These lasers have wavelengths strong enough to cut through teeth and bone with accuracy.
The procedures where a hard laser is most appropriate would be:
Detecting and treating cavities
Preparing the tooth for dental fillings
Treating sensitive teeth
Soft Tissue Laser
The soft tissue lasers interact with the high-water levels in the gums to vaporize the tissue. Soft lasers have the added benefit of cauterizing the blood vessels simultaneously while sculpting the gums. This means little to no bleeding will occur. Soft lasers are incredibly precise and use a high-focused beam to target the desired area.
Some of the uses of soft lasers include:
Gum reshaping and contouring
Removal of tongue or lip-ties
Tumor or tissue removal
Treating sleep apnea
Nerve regeneration
Teeth whitening
What to Expect from a Laser Dentistry Treatment
After a dentist has determined that a patient is a good candidate for laser dentistry, some common outcomes can be expected:
Drill-free zone. Drills will not be used because the laser is the show's star.
No pain, all gain. Lasers do not produce pain, and discomfort will be minimal. The laser numbs the area, so usually, the patient does not need additional anesthesia.
Say ahh. Similar to traditional dentistry, your mouth will still need to remain open.
Cool shades. Patients will need to wear special glasses to protect their eyes from the laser. The dentist will provide these.
Quiet. Unlike a drill, lasers are incredibly quiet and barely make a sound. The dentist might still talk a lot, though.
What is the Recovery Like?
Recovering from a laser dentistry procedure is relatively painless and straightforward. Post-procedure pain is drastically reduced since there is no drilling into the teeth or cutting of the gums. Sutures are not needed, and the healing is much quicker when compared to traditional dentistry. Most procedures do not require additional anesthesia, so patients won't leave the office with numbness.
Pros and Cons of Laser Dentistry
Not every patient is an ideal candidate for laser dentistry. While the benefits of laser dentistry are quite vast, there are a few things to consider.
Pros
When compared to dental drills, some of the benefits of using lasers:
Can reduce anxiety in patience with fear of dentists and drills.
Due to the precise nature of the laser, more of the healthy tooth will be preserved during a cavity removal.
Lasers reduce the pain experienced during treatment; therefore, less anesthesia is required.
Laser dentistry typically has minimal bleeding and swelling, so recovery is more manageable.
Lasers are sterile, which reduces the chance of a post-procedure infection by killing bacteria.
Cons
As with any dental procedure, there are drawbacks to consider before deciding if it is the right fit:
Laser dentistry cannot be used on a tooth with a previous filling
Interdental or cavities between the teeth cannot be treated with a laser
Damaged crowns or bridges cannot be fixed with laser treatment
Laser dentistry is more expensive
For many procedures, drills and scalpels might still be necessary even if a laser is used
How Much Does Laser Dentistry Cost?
Since the cost of a laser is much more expensive than a dental drill, the procedures using laser dentistry are typically higher in cost. A dental drill costs around $1000, while a dental laser can cost $30,000. A laser filling can cost twice as much as a traditionally drilled one. Dental insurance should still cover portions of laser fillings, but this should be determined before undergoing treatment.
Final Thoughts
Most people do not find going to the dentist to be enjoyable. Still, with laser dentistry, many of the negative aspects are eliminated. Laser treatment can be a game-changer for those who suffer from anxiety associated with dental drills and scales. Laser dentistry has very few drawbacks and ample benefits, making it an ideal treatment choice. There is less pain, shorter recovery, and a reduced chance of infection by choosing laser dentistry.
Are you looking for a qualified Kahului dentist? Whether you are visiting Kahului or live here year-round, Dr. Lance Ogata is skilled in laser dentistry. Contact our office today to see if laser dentistry might be right for you.
Please login to publish a comment.
Comments (0)