Laser-Assisted Periodontal Therapy Maui & Kahului HI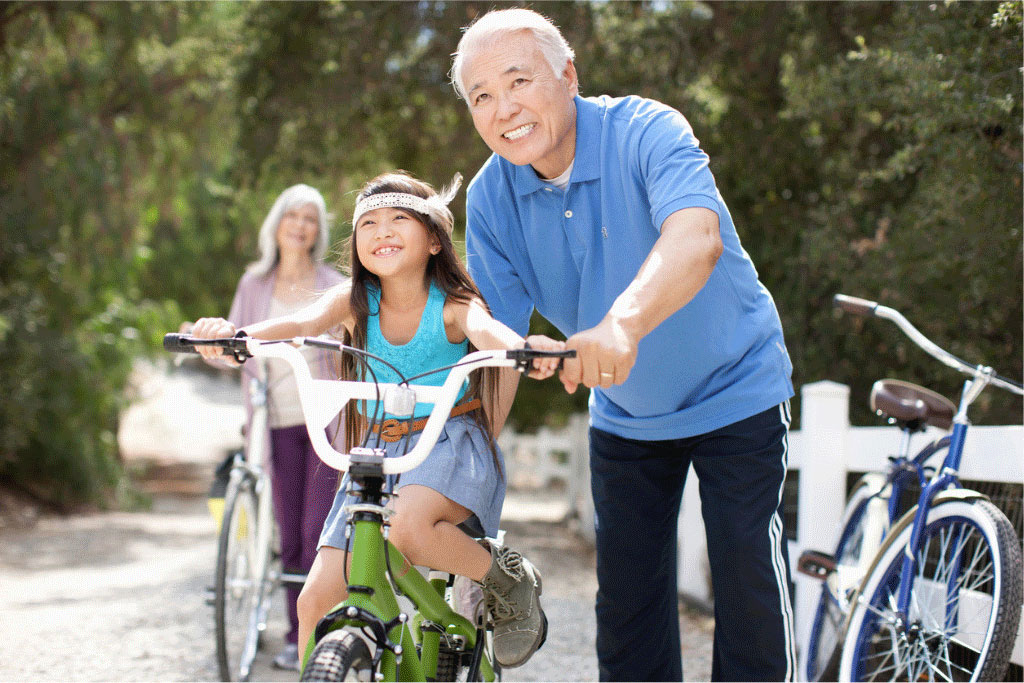 Ask if you're A Candidate for Laser Periodontal Treatment
Four out of every five people have some form of gum disease. This issue can lead to a more serious condition known as periodontitis, which can result in tooth loss. The help combat the symptoms of these damaging oral health problems, Lance Ogata, DDS, offers laser-assisted periodontal therapy (LAPT) in Kahului. Laser dentistry can help patients in both Kahului and Maui with gum disease to treat their condition without the need for more invasive procedures.
Before laser-assisted periodontal therapy, repairing the severe decay and bacteria buildup caused by advanced gum disease required making incisions in the gum tissue to access the upper tooth portions to clean them thoroughly. While this approach was effective in reducing bacteria build-up, it required significant recovery time and could be uncomfortable. By contrast, laser dentistry for the treatment of gum disease at Dr. Ogata's Kahului dental office is a non-surgical, minimally-invasive approach to reverse the effects of the periodontal disease for a healthy smile.
How Does Laser-Assisted Periodontal Therapy Work?
Teeth affected by periodontal disease have a layer of tartar and calculus - hardened dental plaque - on their surfaces that can only be removed by a dentist's specialized tool. The laser Dr. Ogata uses at his Kahului dental office is specially geared toward targeting these materials and is at the appropriate wavelength to remove buildup without harming your teeth and gums.
When your periodontal disease is advanced, your gums will have receded from your teeth in 6 to 9-millimeter pockets. To remove the buildup with the laser in these areas, Dr. Ogata will focus the laser underneath the pockets, removing the build-up material. Depending upon the severity of your condition, Dr. Ogata may follow up the treatment with further teeth cleaning and an antimicrobial rinse. With laser-assisted periodontal therapy, patients do not have to fear invasive dental procedures in order to treat the effects of gum disease.
Laser-Assisted Periodontal Therapy vs. Other Gum Disease Treatments
In addition to being less invasive, laser therapy at Dr. Ogata's Kahului dentist office actually stimulates the gum tissue to heal on its own. In traditional periodontal surgery, sutures are used to make the gums tighten around the teeth, which is uncomfortable for most patients.
By using advanced laser treatments to address gum disease, gum tissue will typically reattach naturally. Each tooth can be treated with the laser in less than 10 seconds, making it a fast and comfortable method for treating periodontal disease. Because Dr. Ogata has performed this procedure type for over five years, he has the necessary expertise to effectively use this technology to provide the oral health of patients in Kahului and Maui who are experiencing problems associated with advanced gum disease.
What Are Some Signs of Periodontal Disease?
Keeping regular six-month appointments at Dr. Ogata's dental office can help him pinpoint the early signs of periodontal disease. However, if you have not been to a dentist for some time, signs you could be experiencing periodontal disease include:
Bad breath that does not go away with tooth and tongue brushing
Bleeding gums
Loose teeth
Pain when chewing
Receding Gums
Red and/or swollen gums
Teeth that are suddenly sensitive to hot and cold
If you notice any of these symptoms, please contact Dr. Ogata's top Kahului dental office to find out if you could be experiencing periodontal disease and if laser-assisted periodontal therapy could be an option for you. Our office is happy to assist patients from Maui as well!