Cosmetic Dentistry in Kahului & Maui HI
Call our team For Maui and Kahului Cosmetic Dentistry
Your smile is an important aspect of your physical appearance – one that cannot be fixed with makeup or concealed with clothing. How healthy your teeth are on the inside and out can convey a message of confidence to the rest of the world. However, if your smile makes you feel self-conscious, cosmetic dentistry procedures at the Kahului cosmetic dental office of Lance Ogata, DDS, can help to restore your smile with confidence. 
The cosmetic dentistry procedures offered by Dr. Ogata's office have the benefit of improving your appearance, while also providing lasting results that truly fit your dentistry needs. With more than 30 years in the dental field, Dr. Ogata is experienced in a number of cosmetic dentistry offerings and is able to offer a wide variety of procedures. Many cosmetic dental treatments are minimally invasive and require few physical changes to your teeth to give you dramatic results. Dr. Ogata is happy to serve patients in Kahului and Maui with high-quality cosmetic dental care. 
Beginning Cosmetic Dental Care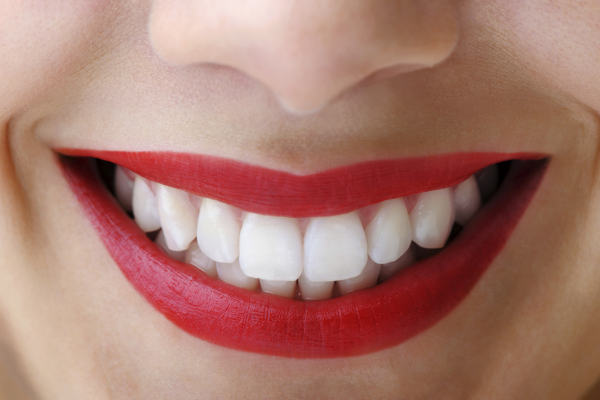 Your cosmetic dental treatment plan begins with a consultation at Dr. Ogata's Kahului office. At each consultation, he invites patients to share their concerns and hopes for their goal smiles so he can develop a cosmetic dentistry treatment path that will give them the smile they've always hoped for.
Dr. Ogata explains several options for improving a patient's smile and invites patients to ask questions about potential interventions. Dr. Ogata's custom treatment plans take into account expected short-term results as well as long-term outcomes to ensure that every patient has a full understanding of expected results and maintenance for any cosmetic dentistry procedures.
Cosmetic Dental Treatments from Our Kahului Dentist
As a top dentist serving both Kahului and Maui, Dr. Ogata provides a variety of cosmetic dentistry services to help you achieve a bright, healthy smile, including:
Custom Whitening - Custom-fitted whitening trays with gel kits. Whiten and brighten your smile at home, simple, easy and fast results!
Porcelain veneers - Shell-like coverings placed on the fronts teeth of teeth that make your smile appear both white and better-aligned.
Composite fillings - Tooth-colored fillings that protect a tooth from further decay and do not stand out in your smile
CEREC Same-day all porcelain crowns, inlays and onlays  - Repair and restore a highly damaged tooth
INVISALIGN: Invisible clear aligners to correct malocclusion, improve esthetics and phonetics!
Dr. Ogata utilizes all-digital equipment, including digital X-rays and an intraoral camera to evaluate a patient's overall dental health and smile to determine the best course of treatment. He works in tandem with his patients to develop meaningful treatments that fit their individual needs.
What Benefits Does Cosmetic Dentistry Offer?
In his many years of professional practice, Dr. Ogata has learned that a smile is connected to a person's self-esteem and overall quality of life. When patients leave Dr. Ogata's office after a cosmetic dentistry procedure, they are surprised at how a single treatment can take years off their appearance and boost their confidence.
To learn more about getting cosmetic dentistry in Kahului and Maui, contact the dental office of Dr. Ogata to schedule a consultation.