Things to Look for in a Dentist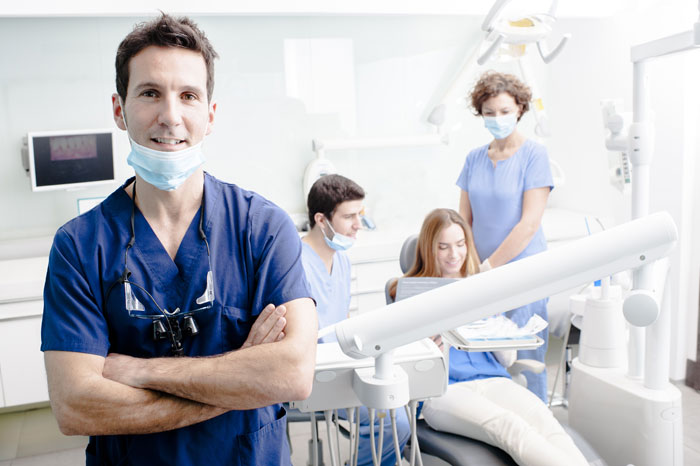 Finding the right dentist is more challenging than most people assume. Though possible, it is rare to find the perfect dentist right off the bat on your first try. This is a time to be picky to ensure you are provided with high-quality dental treatment in the years to come. Below, we shed light on the most important things to look for in a dentist.
The Right Background
Reach out to the dentist you are considering to find out if he or she has the proper credentials. Ask what college the dentist graduated from, the type of dentistry he or she performs now and how long the practice has been open. Make sure the results provided over the phone match those posted on the web.
Reputation is of the Utmost Importance
When in doubt, ask around. Find out where your friends, family, co-workers, and others in your social circle go for dental treatment. If you have a particular dentist in mind, head to the web to get a sense of his or her reputation. Though it is not guaranteed every single review posted to the web will be truthful, you can sort through these reviews to identify common themes that tell the tale about the dentist in question.
Is the Dentist Willing to Provide Emergency Care?
If you have a dental emergency, you should be able to pick up the phone, tell the dentist about the problem and be seen within half a day's time or less. However, there are some dentists who refuse to see patients outside of regular office hours. Ideally, your dentist will provide emergency dental care at night, on weekends and possibly even on holidays. If the dentist states no emergency care is available and your best option is to visit the hospital emergency room, continue looking elsewhere for a dentist. The little-known truth is hospital emergency room personnel do not have the specialized dental instruments, knowledge or experience necessary to treat dental emergencies.
Do not be Afraid to Ask Questions
The period in which you search for a new dentist is the optimal time to pose questions. Ask questions prior to your appointment to get a sense of whether the dentist is the right fit for your oral health needs. As an example, you should inquire about the services the dentist provides. Find out how the dentist remains current with the latest improvements in dentistry. As noted above, this is the best time to find out about the practice's after-hours dental emergency policies.
Location Matters
If you are like most people, you do not want to drive more than half an hour to your dental appointment. Try to find a dentist within reasonable driving distance from your home or office. This way, you will not have to spend more than an hour driving to and from your dental appointment. After all, the drive time prior to your appointment will prove stressful as you envision the potential problems the dentist will find in your mouth or the possible discomfort that might result from a certain procedure. The last thing you want is to be worrying about these things throughout a 45-minute drive or longer.
Find out About Pricing Before Making a Commitment
You should know exactly how much you will be charged for cleanings, examinations, x-rays, restorations, teeth whitening1, and other dental procedures. Find out the specific fees that apply to you. This way, you can maximize the value of every dollar spent at the dentist's office. It won't hurt to perform some price comparisons. Get a quote for one or two dental treatments/procedures from other practices and compare them to the initial quote. Once these numbers are in-hand, choosing your dentist will prove that much easier.
The Comfort Factor
There is nothing wrong with visiting the dental office in question to get a sense for what the atmosphere is like. Check out the waiting area, introduce yourself to the receptionist and have a quick word with the dentist if possible. If you feel as though the staff is genuinely listening to you and cares about your comfort, give them a chance. Alternatively, if you feel as though the dentist and/or staff are not that concerned about your well-being, do not hesitate to shift your sights to another local dentist.
Sweat the Small Stuff During Your Initial Visit
Be hyper-aware the first time you are visiting the dentist's office. Pay attention to the subtleties of the office as well as the details of your conversations with the receptionist, dentist and dental hygienists. If the practice seems to do all the small stuff right, there is a good chance they will provide a high level of care when the time comes to treat your teeth and gums.
The Dentist Must Meet Your Unique Needs
No two patients are exactly the same. There is a good chance your dental needs are quite different from those of a neighbor, relative or co-worker. Furthermore, the dentist you have in mind might not be available at the hours at which you are off from work. Above all, the dentist's procedures and treatments should prove suitable for your unique oral health challenges. Do not stop searching until you find a dentist truly capable of meeting your nuanced oral health needs and preferences.
Schedule an Appointment With Smile Hawaii
If you are in search of a dentist, look no further than our team of oral health specialists. Visit our dental practice and your search will finally come to an end. You can contact us at (808) 877-8090 to schedule an appointment2.
Resources
Please login to publish a comment.
Comments (0)