New Year's Resolution: Prioritize Your Dental Health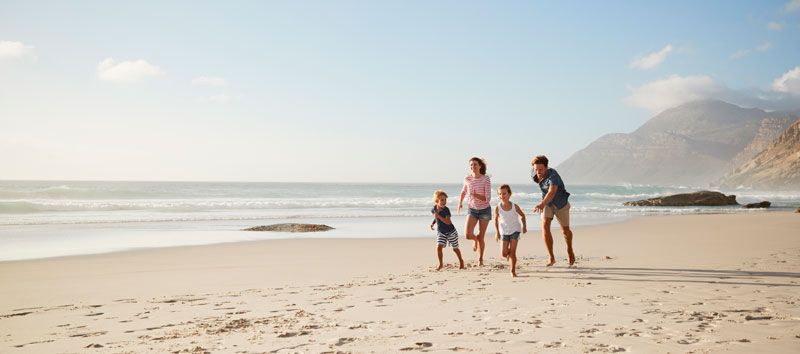 Looking for a new year's resolution? Instead of doing the mainstream resolutions like going to the gym more often or trying a new hobby, consider prioritizing your dental health. If you're looking for a dentist in Kahului to help with this resolution, we are here for you!
We can do dental exams and routine checkups as well as cosmetic dentistry. We want to make sure you get a beautiful confident smile that lights up every room you walk into. There are many steps you can take to ensure your dental health is at the forefront of your mind. Here are some of the best tips and tricks to follow.
Make a Dental Appointment for the New Year
You should aim to see the dentist once every 6 months for dental checkups and cleanings. At one of these appointments, you will also get x-rays so that the dentist can see the roots of your teeth. If you have periodontal disease or another issue, you might also need to see the dentist more often than twice a year. Dr. Ogata will be able to tell you how often you need to come and see us once you have your cleaning and examination. Your dental appointment is the first step to getting your dental health on track!
Brush Twice a Day
Brushing is one of the most important parts of dental health. You need to aim to brush twice a day. Brush once in the morning and once in the evening. If you are not already brushing twice a day, consider setting an alarm to help remind you when to brush. You can brush after eating your first meal of the day and then again right before bed. This gives you fresh breath and also ensures your mouth is clean from bacteria that can cause cavities and gum disease.
Make Sure to Floss
Flossing is also important because it allows you to clean in between the teeth. Most people brush in the evening so that all the food from the day comes out. You can floss and brush your teeth afterward. If you have a hard time flossing with regular floss, there are some alternative options. Many people find floss picks easier to use. You can also choose to use a water flosser as this is more efficient, but a little more expensive.
Drink Healthy
High-sugar and high-acid drinks can corrode your teeth and make it easier for your mouth to grow bacteria. Try and limit your intake of soda and other sugary drinks like energy drinks and sports drinks. Sugar drinks coat your teeth making your mouth more acidic which allows bacteria to grow. Certain kinds of alcohol also make your mouth more acidic. Try to limit your intake of alcohol since drinks like red wine can also stain your teeth and take away from your beautiful white smile. Try to slowly replace your sugary drinks with water. Water is the best beverage for your teeth. If you consume soda regularly, you can make the transition slowly by gradually drinking more water until you have eliminated soda.
Stop Smoking
Tobacco has serious effects on your dental health. This goes for smoking and chewing tobacco. Smoking can also affect other parts of your health, so quitting it is good for your health in general and is a perfect resolution going forward into the new year. Smoking can also gum disease and tooth discoloration. If you are having a hard time quitting, ask one of our hygienists or our dentist for help.
Consider Cosmetic Dentistry
Our office specializes in cosmetic dentistry. These procedures are meant to make your smile brighter and give you more confidence. If you have any problems that make you self-conscious about your smile, call us for a consultation today. Dr. Ogata has more than 30 years in the dental field with many of those years being focused on cosmetic dentistry. After a few appointments with Dr. Ogata, you will see dramatic results that enable you to be more confident in your own skin. Your first step is to have a consultation and then our office will make a custom plan for you.
Some of our top cosmetic services include:
Composite fillings
CEREC
INVISALIGN
Porcelain veneers
Custom teeth whitening
Unlike preventative dentistry, cosmetic procedures are meant to make you feel better about your teeth and smile. The main focuses are to make your teeth whiter and straighter. Teeth Whitening and INVISALIGN are some of the most common procedures. With our whitening trays, you can get whiter teeth at home. We will fit you for gel trays that you can take home and wear at night while you are sleeping. These trays will fit snugly around your teeth to make sure the gel is evenly distributed.
Our other services include porcelain crowns and tooth-colored fillings so that when you get cavities filled, they blend in with the surrounding teeth. So, even if you are having cavities or crowns, we can make sure the only people that know are you and us. They will not be visible to anyone else.
Dr. Ogata knows that your smile is one of the main parts of your self-esteem and appearance, so he will do everything he can to ensure you are confident and happy. Scheduling a cosmetic procedure is one way to prioritize your dental health. Many people put off these services but there is no better time than today. We will partner with you so you can get the smile you have always dreamed of.
Book an Appointment with Our Kahului Dentist Today
If you are ready to begin the new year by taking charge of your dental health, book an appointment with us today. Whether you just want a cleaning or a consultation for our cosmetic procedures, we are ready to welcome you into our office. We are some of the best in the business with our highly trained staff and dental hygienists. We want to make sure you leave our office happy, comfortable, and confident.
Please login to publish a comment.
Comments (0)