Benefits of Dental Veneers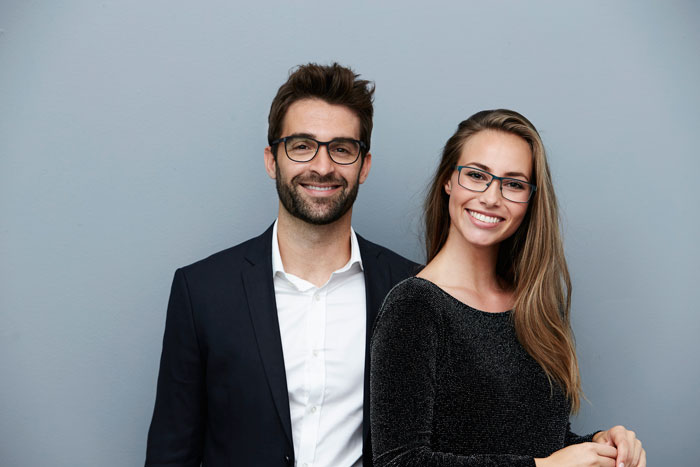 If you have teeth with cosmetic imperfections, you are not alone. Just about everyone has cosmetic flaws with their teeth. Dental veneers are available to conceal these imperfections and provide a uniform aesthetic. In fact, dental veneers can even close those pesky uneven spaces and gaps between teeth. Below, we take a closer look at the many merits of dental veneers.
The Different Uses of Dental Veneers
Dental veneers1 enhance the look of teeth that have been visually compromised by myriad cosmetic flaws. From crooked teeth to chipped teeth, discolored teeth and gapped teeth, dental veneers can correct all sorts of different aesthetic problems with teeth. Meet with our dentist, let us analyze your tooth imperfection and we will explain exactly how dental veneers or another cosmetic dentistry solution can enhance the look of your smile.
Hardly any Trimming is Necessary to Place Dental Veneers
The dentist will have to trim a bit of the enamel off your teeth prior to the application of dental veneers. Such trimming is performed to ensure the dental veneers fit to perfection and do not cause the teeth to appear overly-bulky. A tiny amount of tooth enamel is removed compared to the amount of enamel that must be trimmed for other dental treatments. In other words, your teeth will retain the vast majority of their enamel to ensure they are properly protected against decay, bacteria and other threats.
Dental Veneers Look Like Real Teeth
Once dental veneers are added to your teeth, onlookers will not be able to tell you are using this cosmetic improvement. Porcelain veneers feature a natural hue that blends in perfectly with the rest of the teeth in your mouth. Our dentist will make impressions of your teeth to guarantee the veneers look similar to your natural teeth. The end result will be a dramatic improvement in your smile.
Dental Veneers can be Applied in Surprisingly Little Time
Certain treatments for cosmetic dental problems take upwards of several months to complete. In contrast, the process required to place dental veneers merely takes a couple of visits. The dentist preps the teeth for the veneers in the first visit. This is also the time to make impressions that will be transmitted to the dental laboratory. Once the dental veneers are prepared, a second appointment is necessary for their application. However, there is no need to return for additional appointments aside from routine cleanings/exams after the dental veneers are applied.
Dental Veneers Stand the Test of Time
Porcelain veneers are as durable as it gets. Your veneers will almost certainly last multiple years. Today's veneers are advanced to the point that they are unlikely to break, chip or endure any other form of damage. As long as you take proper care of your teeth/gums and visit with the dentist every six months for a cleaning/exam, your dental veneers will serve you well for years to come. The icing on the cake is the fact that porcelain dental veneers are stain-resistant so there is no need to worry about potentially having to replace them as a result of discoloration.
Dental Veneers can Replace Your Damaged Enamel
The enamel on your teeth is incredibly strong yet it is not invincible. It is possible for your limited dental enamel to gradually wear down due to forceful brushing or exposure to foods/drinks that are especially acidic. Even the stomach acid caused by acid reflux disease has the potential to compromise your tooth enamel. Lost tooth enamel is gone for good. Thankfully, it is possible to use dental veneers to replace this lost enamel. Whether your tooth enamel has eroded or if your tooth enamel has suffered abrasion, veneers will prove optimal.
Minimal Maintenance
Once your new porcelain veneers are in place, you can take care of them just like you do with your regular teeth. All you have to do is floss and brush two times each day. This simple cleaning will minimize the buildup of plaque and tartar. It will also help to visit the dentist at least two times per year for preventative care. Abide by this tooth maintenance plan and your veneers will retain their natural white hue across posterity, providing you with a lovely white smile.
Your Veneers Will Look Good Years From Now
Today's veneers are non-porous, meaning they are built to resist permanent staining as well as cavities. In fact, modern-day veneers are dramatically better than regular tooth enamel when it comes to resisting permanent staining. Have the dentist place your dental veneers today and you will still love their aesthetic several years down the road. In fact, your dental veneers might even last an entire decade or longer.
Dental Veneers are an Important Component of Smile Makeovers
Dental veneers are one piece of the smile makeover puzzle. Veneers can be used in combination with other cosmetic dental treatments such as fillings, dental bridges and teeth whitening. Once your porcelain veneers are in place and additional cosmetic dentistry is performed, your smile really will look amazing.
Smile in Complete Confidence
Take a moment to think about how nice it will be to part your lips and reveal perfectly white teeth. No one will know you are using dental veneers or other cosmetic dentistry solutions. You will be able to smile widely, laugh and eat in front of others without worrying about the look of your smile. The dentist will ensure the veneers match the color of your regular tooth enamel for a visually uniform smile that is sure to impress. This is the confidence boost and peace of mind every single patient deserves.
Smile Hawaii
If you need dental veneers or if you have not been to the dentist for a checkup in the past six months, we can help. Our dental team is here to clean your teeth and apply the appropriate restorations as necessary. We can also improve the look of your smile through cosmetic improvements. Reach out to us at (808) 877-8090 to schedule an appointment2.
Resources
Please login to publish a comment.
Comments (0)