Benefits of Choosing a Cosmetic Dentist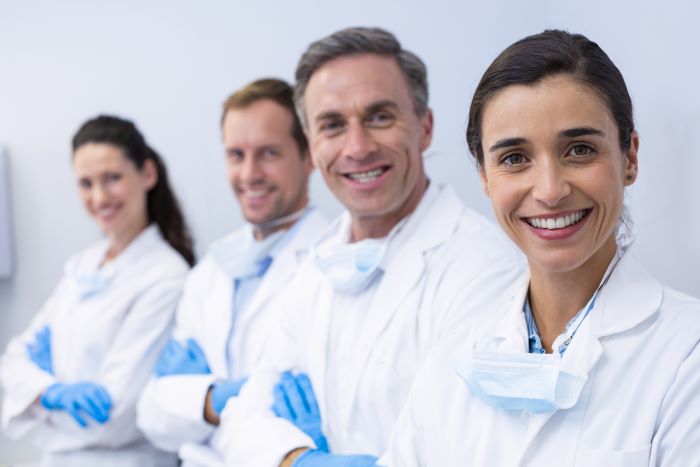 Cosmetic dentistry is easier to access now than ever before. This fact is great news because people care about the condition of their smiles, and bad teeth can hurt your self-esteem. So, when looking for a cosmetic dentist in Kahului, we can help you out. Continue reading to discover why choosing a cosmetic dentist may be the right decision for you. In addition, we will discuss the benefits of cosmetic dental work and how it can boost your self-esteem.
Achieving a Healthy and Happy Smile in Kahului
If you are insecure about the appearance of your teeth, you may frequently try to hide your smile. Unfortunately, dental insecurities can negatively impact your self-esteem, primarily if you deal with your insecurities for too long. Then, when you get work done on your teeth, you will experience a boost in your self-esteem, and you won't second guess your smile anymore.
Our Kahului dentist can help you improve the appearance of your teeth and erase the negative feelings you feel toward your smile. The ability to smile and laugh freely is irreplaceable, and you can achieve that ability through cosmetic dentistry.
Services Available with Cosmetic Dentistry
Cosmetic dentistry is an umbrella term that covers any dental work done to improve the appearance of your smile. The following are examples of procedures you can have that will help improve your self-esteem:
LAPT
Teeth whitening
CEREC crowns
Dental implants
Invisalign
All of these services seek to improve the appearance of your mouth while simultaneously improving your overall oral health. If you feel self-conscious about your smile, then taking the jump and committing to one of these procedures is the right move to make. A dentist can discuss your options with you to get a clear picture of the cosmetic process.
How Each Cosmetic Service Will Improve Your Smile
Not every cosmetic dental service is appropriate for every type of insecurity. A dentist will give you a consultation to help you identify areas that would benefit from improvement and what to expect from each procedure.
LAPT (Laser-Assisted Periodontal Therapy)
This procedure will accurately target and eliminate an infection. In addition, this procedure is a preferable way to remove mouth infections because patients will deal with less pain and swelling than other removal methods.
Veneers
Veneers will keep your teeth protected and give your smile a brand-new appearance. This material is placed over your teeth and serves to improve the shape and color of your teeth. This procedure is frequently used on chipped teeth.
Teeth Whitening
Teeth whitening is a standard cosmetic procedure that removes yellowing and stains from your teeth. Many people feel insecure about the color of their teeth and whitening them will erase that problem.
CEREC Crowns
These crowns come in handy for teeth that are severely damaged. Neglecting a damaged tooth can cause further dental problems as time passes. Therefore, when you severely damage a tooth, it would be in your best interest to discuss CEREC crowns with your dentist immediately.
Dental Implants
Dental implants are a lifesaver for people with missing teeth. People with missing teeth frequently struggle with their self-image due to their loss. By getting dental implants, it will look like you never lost your teeth in the first place.
Invisalign
Invisalign is a popular method people use to straighten their teeth. People like to use Invisalign because regular braces are noticeable to onlookers. However, Invisalign aligners blend right in, so you won't feel insecure in straightening your teeth either.
Every service listed above is available through a cosmetic dentist and can drastically change how you interact with the world. You may be so accustomed to feeling insecure about your teeth that it's just become a constant presence. When you get the proper cosmetic treatment done on your teeth, you will experience a massive confidence boost, even if you think you have gotten over the appearance of your teeth.
Pinpointing Areas That Need Improvement
Sometimes people have difficulty deducing the reason they feel insecure about their smile, but they still want help fixing it. Scheduling a consultation with a cosmetic dentist can help you identify parts of your smile that have room for improvement. Then, the cosmetic dentist will set you up with a treatment plan so you can get to work on those improvements.
Discussing your options with a dentist will also help you decide which oral treatments you are not interested in. A dentist will walk you through what each treatment entails and answer any questions you have about the cosmetic work. When getting cosmetic work done on your teeth, you won't be walking in confused. Instead, you will feel informed and confident about your decision to take on your cosmetic dental procedure.
Keep Your Teeth Healthy
Most cosmetic procedures done on your teeth will improve your overall oral health. For example, ignoring a chipped tooth for too long can cause your tooth to wear down rapidly and cause you significant pain. However, when you seek a cosmetic dentist immediately after chipping your tooth, you take the steps necessary to reduce damage to your tooth. This scenario applies to most dental situations. The sooner your problems are repaired, the less long-term damage your mouth will endure. Keeping your smile looking fantastic and keeping it healthy frequently go hand in hand.
Final Thoughts on the Benefits of Cosmetic Dentistry
A cosmetic dentist, like Dr. Lance Ogata, can perform several cosmetic dental procedures in Kahului to get your smile looking better than ever. People often overlook how feeling insecure about their smiles negatively affects their mental health. Using a cosmetic dentist will boost your self-esteem and help you feel confident in everyday situations.
There is no need to keep yourself feeling insecure on a daily basis concerning your mouth. Unlike skin, flaws in your teeth cannot be covered up and hidden without professional intervention. If you feel that your smile can benefit from cosmetic dentistry, then you should call and schedule an appointment with our office today!
Please login to publish a comment.
Comments (0)