What to Look for in a Local Dentist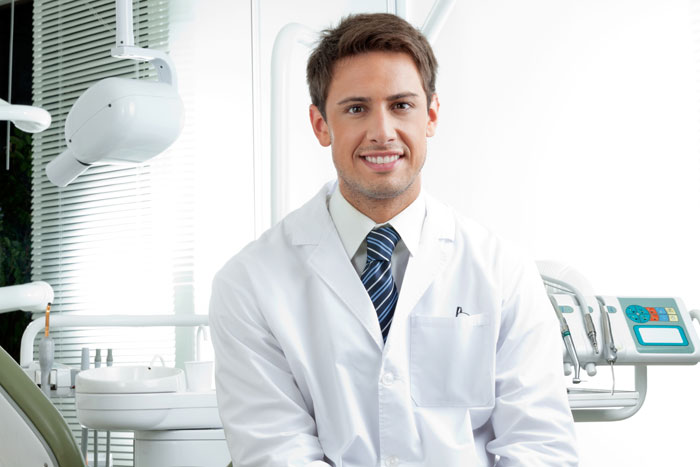 If you are on the prowl for a new dentist, do not go with the first one you find. No two dentists are equal. Furthermore, the traits and merits you value the most are not found in all dentists. Spend some time researching dentists and you will eventually find the perfect one. Here is exactly what you should look for in a dentist.
The Main Criteria: Location, Experience, and Recommendations
You can rule out some dentists right away by limiting the search to those who meet certain criteria. Only consider dentists within a reasonable driving distance from your home or job. If an office does not have reasonable hours, remove them from consideration. Furthermore, if you have dental insurance, the dentist should be in the network. Above all, the dentist you select should come highly-recommended. If current and former patients are satisfied with the dentist's work and the online review directories have high scores, you will likely find the dentist suitable.
Meet Prospective Dentists
It is perfectly reasonable to request a short meeting with the dentist. Ask the dentist any questions that are on your mind. Try to get a feel for the dentist's personality. If he or she seems friendly, gentle and detail-oriented, give them preference over other candidates. Be sure to use this in-person meeting as an opportunity to ask questions about any specific dental procedures or treatments on your mind. Gauge each dentist's response in comparison to others' to get a sense as to which is most experienced and values your business the most. Visiting the dentist in-person will also provide you with an opportunity to evaluate the dental office. If the waiting room seems disorganized, cramped or unwelcoming, make a mental note and consider it when making your decision.
The Latest Dental Technology
The dentist you select should have cutting edge technology. Today's dental equipment is significantly better than that used a decade ago. Do not ally with a dentist who has not updated his or her dental tools and machines. Ideally, your dentist will have digital x-ray tech that dramatically reduces radiation exposure while still accurately identifying oral health problems.
Services Offered
The best dentists offer more than restorations. Find out what each prospective dentist offers in terms of services, dental technology, customer service, and price. From tooth extractions to filling cavities, inserting dental implants, whitening teeth and beyond, the dentist you select should provide myriad services. This way, all the dental care services you could possibly need will be available at one convenient location.
The Latest Techniques
Do not hire a dentist who rests on his or her laurels. The industry's elite engage in ongoing education. These superstars are lifelong learners constantly looking for new ways to help patients. So don't give your money to a dentist who has not been to training, school or other educational opportunities in years. The bottom line is the improvements in industry technology require that dentists and dental hygienists update their skills to work as effectively as possible.
Cleanliness
Begin evaluating the condition of the office as soon as you pull into the parking lot. The professionals working at this office will be cleaning your mouth so cleanliness is an important factor. If the office seems modern, clean and organized, it is a good sign that the staff is hygienic and pays close attention to detail.
Responsive and Friendly Staff Members
You will interact with several people beyond the dentist during your appointments. The dental hygienists and receptionist matter as well. If you feel uncomfortable in the reception space or when interacting with a dental hygienist, continue to look for a dentist with a cordial support staff. The staff you settle on should ultimately be committed to helping the public. Though you might not ever look forward to visiting with the dentist, these professionals should certainly be happy every time you visit the office.
The Issue of Convenience
Nobody wants to drive more than half an hour or 45 minutes to meet with the dentist. If the dentist you are leaning toward is not within a reasonable distance or if the dentist is strictly open when you are at work, do not assume there is not a better option. You are likely a very busy person. So don't undervalue convenience. Test out the commute to gauge the level of traffic, the condition of the streets, length of time it takes to make the trip, etc.
Furthermore, it is a mistake to attempt to squeeze appointments in on weekday evenings assuming the quality of care will be the same as it would be for those who have appointments earlier in the day. If it is a hassle to drive to and from the office and the staff is pressed for time, you should find a dentist closer to your home or office.
When in Doubt, Ask Others
You can only find out so much researching dentists on your own. Consider what others have to say about dentists on your list. Oftentimes, the specific merits others appreciate in dentists will ultimately be similar to yours. So go ahead and ask around for recommendations. Ask colleagues, neighbors, family, friends, and others who they recommend and do not recommend for dental work. Look for common threads in the responses and proceed accordingly.
Look for a Dentist who Truly Cares
Your dentist should see you as a human being as opposed to a means to an end. Though the dentist will certainly make money from you, he or she should also be interested in improving your condition. In short, a dentist should be a partner. This professional should be an important component of your total health care team. Look for a dentist who motivates and educates patients. Your dentist should be someone you can trust and lean on when oral health problems pop up. Such a caring person will have your best interest in mind when helping you make important dental care decisions.
At Smile Hawaii we welcome all patients and want you to feel like one of the family. We will work with you to give you the best possible dental care and take care of all your dental needs under one roof! Schedule your appointment with our dental office in Kahului HI today!
Please login to publish a comment.
Comments (0)