What to Look for in a Family Dentist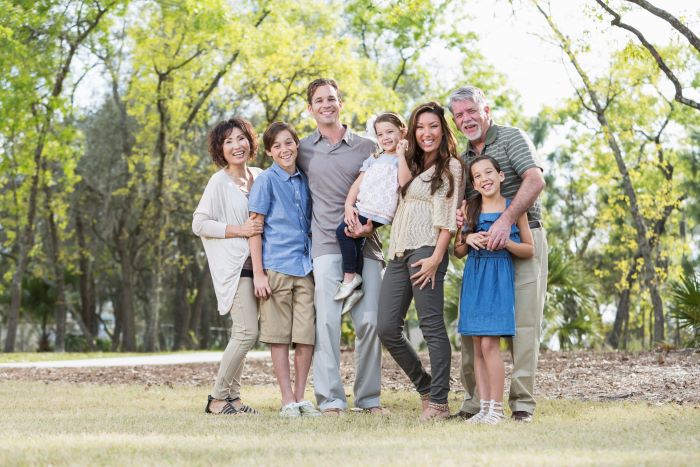 Take a moment to imagine how nice it would be for everyone in your family to visit with the same dentist. You would not have to worry about driving one child, tween or teen to his or her preferred dentist, your little one to a pediatric dentist and yourself to an adult dentist. It is better to keep things simple with one dentist for the entire family. However, some people shy away from relying on a family dentist as they do not know what to look for in such a professional. Let's take a quick look at the most important qualities, credentials and merits to look for in a family dentist.
An Office You Feel Comfortable In
The feel of the office matters a great deal. If you do not feel comfortable in a family dentist's office, you and your loved ones will constantly be on edge. Do not hesitate to visit the office in question to get a sense of what it would be like to be treated in this space. There is no harm in asking to speak with the dentist during your visit.
Have a few questions prepared to gain insight into the dentist's merits, personality, and temperament. Consider asking about the dentist's training and education, the range of services, office hours, whether emergency dental care is available and what the office's policies are in regard to fees, insurance and payment plans. This is also your opportunity to get a sense of what the dental hygienists and administrators are like. If you are not treated in a cordial manner of if you overhear commentary you do not like, move on to the next candidate.
A Solid Reputation
Above all, the dentist's quality of work matters more than anything. Ask friends, family, co-workers, and others how they feel about their family dentist. Take a look at the online reviews posted to the web to get a sense of how the general public regards the dentist you have in mind. Do not stop researching after you find glowing reviews of one particular dentist. Weigh the feedback you get from your social circle with the details posted to online reviews before whittling down your list of family dentist candidates.
Wait Times Matter
The best family dentists are honest about the potential wait time. Do not overlook this key detail out of a concern for being polite. After all, you will be bringing your kids to the family dentist so you should not have to spend more than half an hour waiting to be treated. The last thing you want to have to do is attempt to keep your little ones under control in the waiting room for an hour or longer. Extensive wait times at the dentist's office also have the potential to prove problematic down the line as you will be less inclined to return to the office for subsequent appointments if you know there will likely be a lengthy wait.
The Family Dentist's Background
The dentist's prior work, training, and education will reveal a lot about his or her merits as a professional. Do some digging to learn about the dentist's college education. You can find out if any claims have been filed against the dentist by checking with the state dental board. This group's detailed records about the dentist you have in mind will prove quite helpful when you review prospective family dentists.
An Array of Dental Services
Family dentists should perform a wide variety of dental services. After all, this oral health specialist treats patients of all ages so he or she should be trained and experienced with a litany of dental procedures and smile-improvement techniques. Find a family dentist who relishes the opportunity to perform a wide array of dental treatments and procedures and you will not have to look elsewhere for a specific treatment or another oral health service. Sticking with one dentist also minimizes your time investment as you will not have to fill out nearly as much paperwork or continue to vet other dentists.
Mind the Dentist's Temperament
Family dentists should be good with kids, tweens, and teens. However, there is no guarantee the family dentist you have in mind will make a concerted effort to make your little one feel truly comfortable during potentially painful dental procedures. Pay close attention to reviews and those who provide references to find out how the dentist deals with children. Ideally, the family dentist will go out of his or her way to make the practice accommodating to kids' needs from the waiting room all the way to the dentist's chair. If the two or three family dentists you have in mind are fairly equal in your mind, opt for the one most likely to make your children feel comfortable.
Are Emergency Dental Services Available?
If the dentist is unwilling to treat you or a family member in the event of a dental emergency, do not give him or her your business. Going to the hospital emergency room for a dental emergency is simply not an option. You need and deserve a family dentist willing to perform emergency dental treatment. The bottom line is a dental emergency can arise at just about any moment. If you do not have a family dentist willing to step up to the plate and provide treatment when you need it the most, it is time to find a new dentist.
Services for Those who are Uneasy at the Dentist's Office
If anyone in your family dreads visiting with the dentist, choose a family dentist who goes out of his or her way to make office visits as painless as possible. Some dentists perform sedation dentistry, so the patient is not subjected to any discomfort. Others have unique strategies to enhance patient comfort during treatments and procedures.
Have you been searching for a family dentist for your loved ones? Contact Dr. Lance Ogata, DDS today. Give us a call at (808) 707-7445 to learn more about our family dentist and schedule an appointment.
Please login to publish a comment.
Comments (0)