Advancement of Same Day Crowns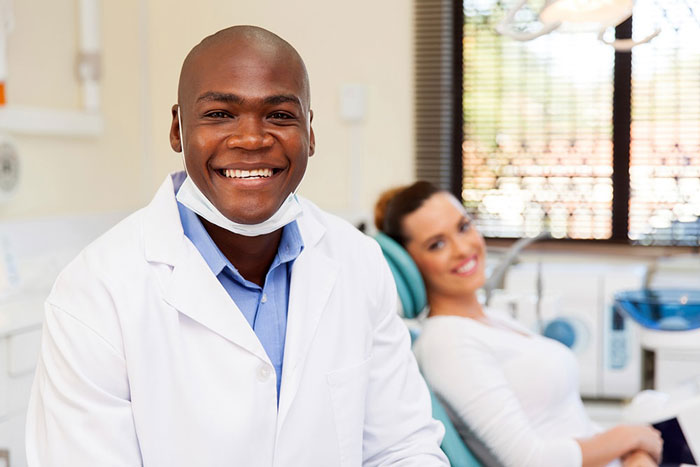 Dental crown technology has advanced to the point that crowns can be applied to the teeth on the exact same day the patient goes to the dentist for his or her visit. Dental crowns also called "caps", are helpful for a wide variety of dental issues. People have their teeth crowned to repair sections damaged by decay, to replace a lost tooth as a component of a dental implant system, to cover a cosmetically damaged tooth, restore a cracked/broken tooth and simply add more stability to a tooth weakened by root canal therapy.
About Same Day Crowns
Same day crowns are made possible by the breakthrough technology known as CEREC1. CEREC is short for chairside economical restoration of esthetic ceramics. Dentists far and wide use CEREC technology to make gorgeous ceramic dental crowns in the office in a single visit. CEREC crowns are resistant to staining so there is no need to worry about having these crowns treated with whitening bleach solutions across posterity. Above all, CEREC is revered for its convenience. This state of the art dental technology empowers dentist to create aesthetically pleasing and reliable restorations with ceramic in the office in merely one visit. It does not get any more efficient than that.
The CEREC system functions with the use of an acquisition unit that holds onto the CEREC computer and camera. CEREC software is used along with a milling machine to generate the perfect crowns for each patient's highly unique mouth. The CEREC camera takes a picture of the tooth in question. This image is then used to generate a three-dimensional model of the tooth on the computer screen. The milling unit generates the crown in the office on the same day the image of the tooth is taken. In fact, the dentist can bond the crown to the tooth on the same day it is made. This breakthrough technology makes it possible for dentists to perform multiple dental restorations in as little as a single office visit.
How to Kick-start the CEREC Dental Crown Process
Just like nearly every other dental procedure, the creation and placement of CEREC crowns commences with a consultation with the dentist. Meet with your dentist to discuss whether you are a candidate for a same day dental crown. The dentist will examine your teeth and gums to determine which type of dental restoration is optimal. If you require a dental crown, the dentist will probe the tooth by removing decay. The dentist will shape the tooth in preparation for the replacement. The CEREC digital imaging camera is used for the tooth impression. It merely takes a couple clicks of the button for the design to be transmitted to the milling unit.
The dentist will select the ceramic block that best suits the hue of your natural teeth. The ceramic block is placed in the CEREC same day crown machine. It takes no more than a couple minutes for the milling unit to generate a crown right there in the office. The dentist will bond the crown into place so you can walk out on the same day with a fully restored tooth.
How to Determine if You are a Candidate for CEREC Same Day Crowns
The vast majority of people who need a tooth crowned are excellent candidates for same day crowns. However, some patients are more inclined to benefit from this highly efficient crowning method. If you are short on time, you should jump at the opportunity to have a same-day crown created and applied to your tooth in a single visit. There is no need to return to the dentist's office several times for subsequent visits after the CEREC crowns are in place. In fact, the lone appointment required to make and place the same day crowns won't prove very long to start with.
Those who suffer from dental fear or anxiety will find same day crowns quite helpful. The CEREC method is as minimally invasive as it gets. Furthermore, you will spend less time in the dentist's chair if you elect to have crowns made and placed on the same day. Perhaps most importantly, there is no need for an abundance of injections when you take the CEREC route. Though CEREC is fast, it does not mean you are sacrificing quality for convenience. These same day crowns are comprised of incredibly strong porcelain that proves durable for improved dental functionality in the years to come.
CEREC Helps Preserve Dental Health
You only have so much tooth structure to work with. If you are concerned about preserving this limited structure and keeping your teeth as healthy as possible, opt for CEREC same day crowns. CEREC technology empowers your dentist to make highly accurate restorations, meaning very little of the healthy tooth structure has to be removed. The same day crown can be placed without compromising the current dental structure, causing pain or putting your dental health at risk.
CEREC Same Day Crowns Provide the Exact Dental Aesthetic You are Looking For
Meet with your dentist to go over crown options and you will find patients commonly favor the same day approach as it results in a lovely dental aesthetic. The dentist assists in the selection of the dental crown's shape, color, and form to suit each patient's unique smile. The aim is for the same day crown to seamlessly blend in with the rest of the teeth to create a visually uniform smile that impresses. Opt for same day crowns and you won't spend a single second worrying about whether they look exactly as intended.
Contact Smile Hawaii Today to Schedule an Appointment
Our team is here to provide you with same day crowns, restore your oral functionality and ensure your smile reaches its true potential. Give us a call at (808) 877-8090 to find out more about the merits of same day dental crowns and schedule an appointment.
Resources
Please login to publish a comment.
Comments (0)